TACT congratulates Dawid Runtz on his Spanish debut with Orquesta Sinfonica de Malaga, where he performed a diverse program which included Cesar Franck´s Symphony in F Major.
We are delighted to share Runtz's critical acclaim for his work:
"El maestro Dawid Runtz aportó sus mejores capacidades conductivas a la versión que realizó de la Sinfonía en re menor, FWV 48 del compositor belga Cesar Franck, que ocupaba la segunda parte del programa. Así, supo controlar el indeciso inicio del primer tiempo, hasta llegar a su contundente conclusión que desarrolló con gran determinación de gesto. Supo indicar con soltura esa mezcla de reposo y ansiedad que contiene el Allegretto central, clara muestra de su gran escuela y experiencia musical, que le llevan a ser una futura figura que está emergiendo en el ejercicio de la actividad que está desarrollando como director titular de la Filarmónica de Zagreb y máxima responsabilidad en la Dirección Principal y Artística de la Ópera Real de Polonia. Su actuación alcanzó su cénit en el discernimiento temático que aplicó al Allegro non troppo final, contrastando la reaparición de todos los motivos más relevantes que se habían producido a lo largo de la obra, modo que llevaba al oyente, inconscientemente si se quiere, a percibir ese sentido cíclico que pretende Franck en esta sinfonía, que puede considerarse a su vez como culmen orquestal de cromatismo romántico." - José Antonio Cantón, Codolario.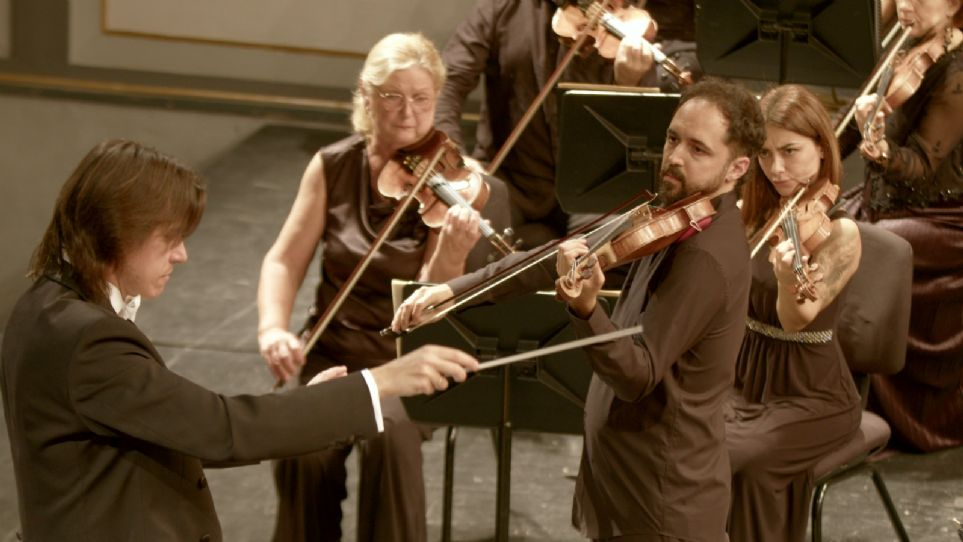 © Filarmónica de Málaga
"Estrenada en el Conservatorio de París, la Sinfonía en re menor de C. Franck protagonizó la segunda parte del concierto. Estructurada en tres tiempos la partitura ahonda en la figura cíclica irresistiblemente mimada en sus hallazgos tanto por los profesores de la OFM como en la cuidada versión dibujada por la batuta de D. Runtz donde los equilibrios dinámicos, el pulso y las continuas modulaciones incidirán decisivamente en la emisión de la orquesta especialmente iluminada por el maestro Runtz." - Alejandro Fernández, La Opinion de Malaga